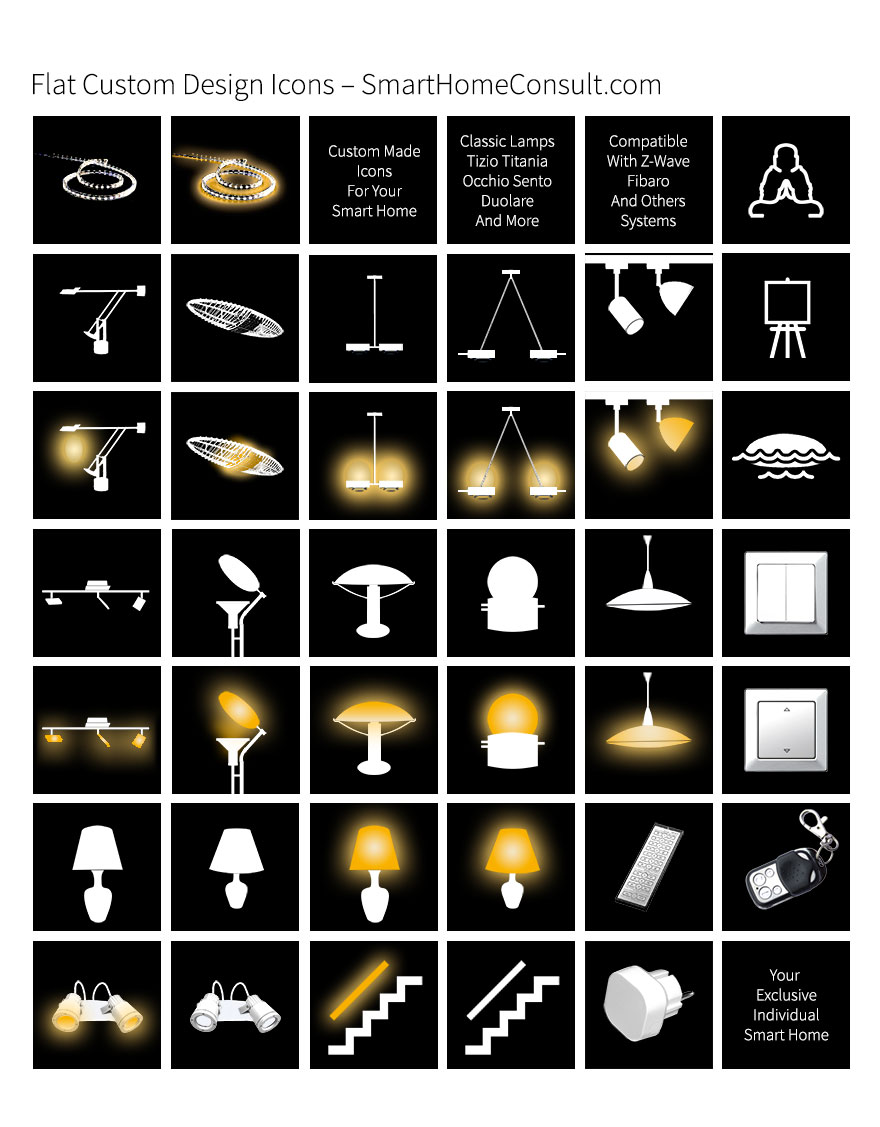 Smart Home Consult entwickelt flache, individuelle, animierte Icons.  Optimiert für ein modernes und persönliches Smart-Home-Erscheinungsbild. Die Custom-Icons können z.b. im Z-Wave Fibaro HomeCenter 2 verwendet werden. Statt generische Symbole können anspruchsvolle Smart-Home-Besitzer ihre tatsächlichen Licht-Systeme als Icons erstellen lassen. Z.B. Design-Klassiker wie Tizio, Titania, Occhio Sento, Duolare und viele mehr.
Anfrage für individuelle Smart-Home-Icon-Erstellung
Smart Home Consult develops flat, custom, animated icons to be used in smart home systems like Z-Wave Fibaro HomeCenter 2.
Get your individual Smart Home icons designed.
Die oben abgebildeten Designer-Lampen-Icons gibt es leider nicht um kostenlosen Download.
Hier gibt es eine komplette Übersicht aller flachen SmartHomeConsult-Icons die runtergeladen werden können.
Icon-Set: 01 | 02 | 03 | 04 | 05 | 07
Auf Anfrage erstellt Smart Home Consult individuelle Custom-Icons.